Are there enough people who will sign up for a DDD class in Melbourne in November or December of this year? We need to know before we invest in setting it up. If you want to come, please add your vote below!
DDD Immersion (4 days)
Our most popular and intensive course brings together the practices that give modeling and design a real impact on a project. Integrates both Strategic Design and the foundations of DDD modeling techniques.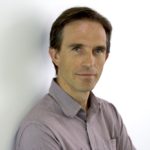 Melbourne, Australia

November or December 2016
$3900 AUD  $3200 AUD until 60 days prior to class.
STATUS: Researching demand to see if the course would be viable. If you are interested, please submit the survey below.
Are You Interested in Attending? Please Fill Out Our Survey!
Before we actually schedule the class, we need to know that there are a reasonable number of people who might sign up. If you would seriously consider coming, please let us know with this survey form, and please spread the word to others who might want to come.
Error: Contact form not found.