*** SOLD OUT ***
Please check back … we will be updating the training schedule.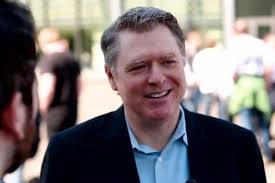 Learn to put the domain model to work in this intensive four-day class with Eric Evans, held remotely using Zoom and other virtual collaboration tools. The course brings together techniques that give modeling and design a real impact on projects, while clearing preconceptions that get in the way.
The goals of this training are the same as the in-person DDD Immersion we've refined for many years, now extensively reworked for a remote training. Zoom can't match in-person conversation, but it can be effective and we will work to take advantage of the special capabilities of online interaction. Because this is not as refined as our in-person products, we are offering it at a deeply discounted price and we are restricting the class size to ten people.
Course description here … here is the course description of the in-person class. The remote version will be a bit different, but will cover the same topics.
When … Thursday & Friday, December 10-11 and Monday & Tuesday, December 14-15, 2020 | live sessions from 12 noon – 4 pm EST, plus approximately two hours of daily homework assignments.
Price: $1,450 USD
Register here by December 4th
NOTE: Participants will need to print a little fewer than 150 pages of materials prior to the class.